In an age where peace and tranquility are more desired, the importance of soundproofing panel's suppliers can't be overemphasized. If you're seeking to make a tranquil space within your own home, or an efficient workspace or studio with soundproofing, your choice of Soundproofing Panel supplier could be the key to a successful project. In this piece, we'll discuss the key characteristics that make a soundproofing company reliable, as well as the reason that Perfect Acoustics is the name that stands out within the market.
Soundproofing Panel Supplier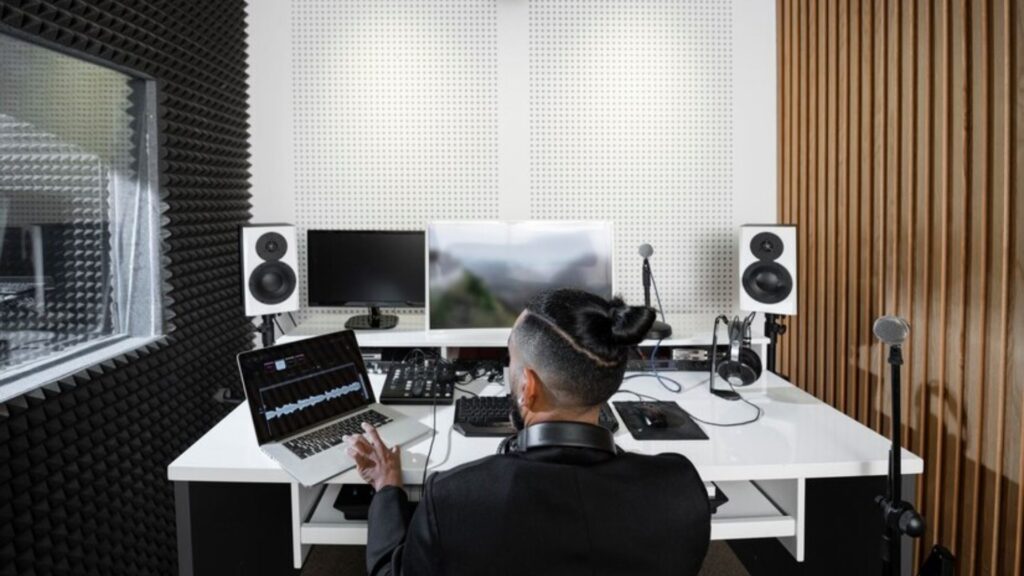 1. Quality Products
The base of any reliable manufacturer of soundproofing panels is the quality of their products. The most reliable suppliers provide soundproof panels that have been made to be constructed and designed in a way that meets or exceeds the standards of the industry. The panels will effectively limit sound transmission whether there is an outside environment or leaking sound in a room. Choose soundproof panels designed for the best performance in a large spectrum of frequencies.
2. Variety of Soundproof Panels
Every soundproofing task is distinctive and each space requires distinct options. An experienced supplier will have several soundproof panels to meet your diverse demands. For those who require soundproof panels for ceilings, walls, and floors, or for special applications like recording studios, home theaters, or even homes An experienced supplier will offer a variety of choices that you can choose from.
3. Customization Options
There are times when off-the-shelf products might not be in perfect alignment with the requirements of your project. When this happens, being able to tailor the soundproofing of panels is an important benefit. Trustworthy suppliers such as Perfect Acoustics offer customization options that allow you to design panels specifically to meet your needs. You will be able to achieve the ideal level of soundproofing in your particular room.
4. Expertise and Knowledge
The field of soundproofing is complex and requires knowledge and expertise. The most reliable soundproofing panel manufacturers will have a group of specialists who will offer guidance and suggestions for the requirements of your project. The knowledge they have should be broader than the products they offer to include methods of soundproofing, material, and installation techniques.
5. Competitive Pricing
Although quality is essential, a reputable soundproofing panel provider must also provide competitive prices. They should strike the right balance between providing top-quality items and offering affordable prices. Customers can achieve efficient soundproofing without spending a fortune.
6. Excellent Customer Service
Customer service is an essential aspect of a reputable soundproofing panel provider. From the first inquiry through post-purchase assistance, a reliable provider should be quick to customer needs, responsive, and committed to the satisfaction of customers. They must offer precise and useful info, aid in choosing the right product, and deal with any issues or concerns promptly.
Conclusion: Why Choose Perfect Acoustics as Your Soundproofing Panel Supplier
Perfect Acoustics embodies all the characteristics of a trustworthy supplier of Sound proof Panels. The company's commitment to quality can be seen in its selection of soundproofing panels that are high-quality and specifically designed to satisfy the toughest acoustic demands. If you need soundproofing for commercial residential or specialized purposes, Perfect Acoustics has a system that will meet your specific needs.
A commitment to top-quality customer service and a history of happy customers, Perfect Acoustics has earned its status as a trusted provider of soundproofing panels. When you pick Perfect Acoustics, you're choosing calm, tranquility, and the confidence that your soundproofing venture is a complete success. Turn your room into an oasis of peace by relying on the expertise and experience that come from Perfect Acoustics as your soundproofing panel provider.